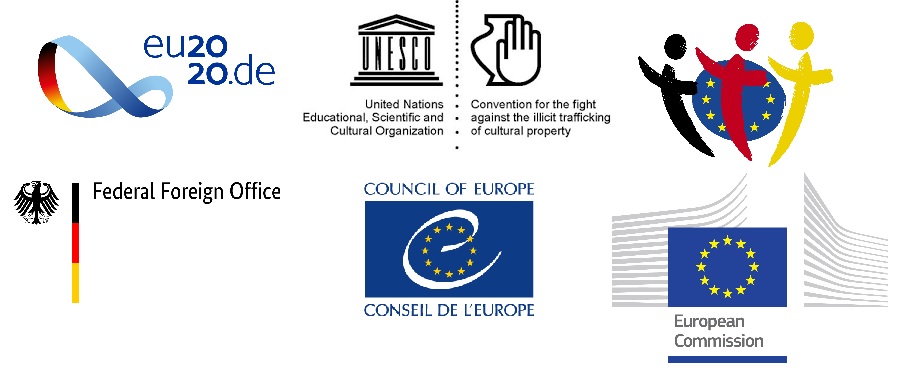 Giovanni De Siervo will represent PROCULTHER and the Italian Civil Protection Department (DPC) as panellist into the International Online-Conference "Cultural Heritage and Multilateralism: Regional and International Strategies for the Protection of Cultural Heritage" organised – from 16 to 18 November 2020 – by the Germany's Presidency of the Council of the EU in cooperation with UNESCO, the EU and the Council of Europe.
This is the first ever forum of high-ranking representatives from international and non-governmental organisations involved in the sustainable management of the world cultural heritage that will gather to celebrate the 50th Anniversary of the UNESCO Convention on the Means of Prohibiting and Preventing the Illicit Import, Export and Transfer of Ownership of Cultural Property. Recognising that joint strategies and cooperative action can contribute effectively to the protection of cultural property, this Conference aims at exploring connections between cultural heritage protection and multilateralism. For this reason, the German Federal Minister for Foreign Affairs hosting the event will introduce and give the floor to the representatives from other partners committed in this field: Audrey Azoulay, Director General – UNESCO, Mariya Gabriel, European Commissioner – DG EAC, Marija Pejčinović Burić, Secretary General of the Council of Europe and Amina J. Mohammed, UN Deputy Secretary General.
On Monday 16 November 2020, Mr De Siervo will open the session "Risk prevention and management – strategies and synergies" and will feed the debate on sustainable heritage protection and risk management with the presentation of PROCULTHER main objectives and project partners' experience in the field of cultural heritage safeguard and management.
The PROCULTHER intervention is foreseen at 3.30 p.m. and the debate will be available in livestream starting from 12.45 p.m. through the Conference Website
Further updates on the PROCULTHER participation into this Conference are now available!
PROCULTHER: the participation of a multilateral project focusing on the protection of CH at risk of disaster in the celebration of the UNESCO 1970 Convention
#proculther #culturecannotwait #safeguardculturalheritageatrisk #CulturalHeritage #Multilateralism
@unesco_de @EU_Commission @coe @EU2020DE